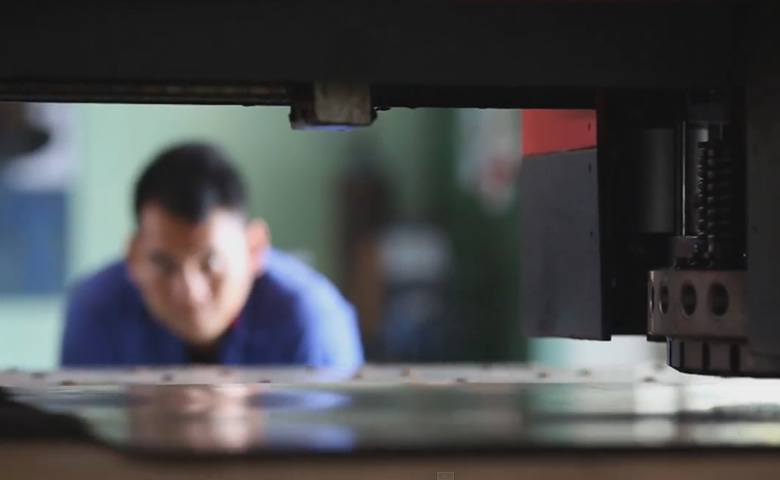 Dalam kursus ini, pelajar akan diajar mereka bentuk, memasang dan memperbaiki barangan berangka logam dengan cara mengimpal, memotong, melipat dan menggulung.
PELUANG KERJAYA:
Fabrikator Logam atau pekerjaan lain yang berkaitan dalam bidang pemasangan logam.
SENARAI SUBJEK/MODUL YANG AKAN DIPELAJARI SEPANJANG PENGAJIAN :
Semester 1
1.FABRICATION DRAWING 1
2.WORKPIECE MEASUREMENT AND FITTING WORKS
3.CUTTING PROCESS (GAS CUTTING)
4.WELDING PROCESS (SMAW)
5.ROLLING AND BENDING WORK
6.FABRICATION WORK 1 (PARALLEL LINE AND RADIAL LINE METHOD)
7.MATEMATIK 1
8.FIZIK 1
9.PENDIDIKAN ISLAM / MORAL 1
10.TECHNICAL ENGLISH 1
11.APLIKASI KOMPUTER
12.KO-KURIKULUM 1
Semester 2
1.WELDING PROCESS (GMAW)
2.WELDING PROCESS (GTAW)
3.FABRICATION DRAWING 2
4.FABRICATION WORK 1 (TRIANGULATION METHOD)
5.STRUCTURE FABRICATION
6.MATHEMATICS 2 30
7.PHYSICS 2 30
8.ISLAMIC STUDIES 2 / MORALE STUDIES 2
9.TECHNICAL ENGLISH 2
10.CO-CURRICULUM 2
Semester 3
1.PROJECT PLANNING
2.FABRICATION DRAWING 3
3.FABRICATION MATERIAL
4.FABRICATION WORK (PARALLEL LINE AND RADIAL LINE METHOD) 2
5.MATHEMATICS 3
6.ENGINEERING SCIENCES 1
7.ISLAMIC STUDIES 3 / MORALE STUDIES 3
Semester 4
1.AUTOMATIC CUTTING PROCESS
2.STRUCTURE PRE - ASSEMBLY
3.STRUCTURE ASSEMBLY
4.WELDING PROCESS ( GMAW AND FCAW )
5.QUALITY CONTROL
6.MATHEMATICS 4
7.ENGINEERING SCIENCES 2
Persijilan
-Sijil Kemahiran Malaysia Tahap 2 & 3
(Jabatan Pembangunan Kemahiran)
-Sijil Teknologi & Sijil Teknologi Perindustrian
(Jabatan Tenaga Manusia)
Tempoh Kursus
-1 hingga 2 tahun di institut
-3 hingga 6 bulan di industri
Cara-Cara Memohon
- Pengambilan pelajar akan dibuat dua kali
setahun iaitu pada bulan JANUARI dan JULAI
- Permohonan boleh dibuat melalui cara-cara berikut :
Memohon secara online di laman web
1. UPU (http://upu.mohe.gov.my)
2. JTM (http://www.jtm.gov.my)
3. Muaturun borang dari www.ilpks.gov.my
4. Datang sendiri ke ILP Kota Samarahan
*Iklan akan dikeluarkan di akhbar-akhbar
utama / permohonan boleh menghubungi
Unit Pengurusan Latihan ILP Kota Samarahan
SYARAT KEMASUKAN
(Minima)
1. Lulus SPM atau setaraf dengannya
2. Lulus Bahasa Malaysia, Matematik, Sains
(atau Fizik, Kimia, Biologi) & Sejarah
KEMUDAHAN YANG DISEDIAKAN
1. Elaun saku RM100.00 setiap bulan.
2. Elaun saku semasa Latihan Industri RM300.00 sebulan.
3. Tempat penginapan percuma.
4. Makan dan minum percuma sepanjang pengajian.
5. Bengkel yang dilengkapi dengan kemudahan peralatan moden dan terkini.